SCROLL DOWN FOR FULL DESCRIPTIONS
If your school needs training on something not listed below, contact us to discuss options.
About: WMSI works with several schools each year to implement new systems and curriculum on a larger scale. These initiatives can include a mixture of strategic planning, teacher workshops, in-school trainings within classrooms, shadowing, individual calls/check-ins, and curriculum manual co-creation. Below outlines three example options, although we're happy to discuss different opportunities for your school
Engineering Curriculum Implementation
This initiative is designed to take your school from pre-awareness regarding engineering instruction to feeling comfortable and empowered to run an open ended engineering project once per week. Emphasis will be placed on goal setting and system design to support teachers in their implementation efforts. Workshops can be provided either in the WMSI Makerspace in Littleton or at your school in order to for teachers to have the technical skills needed to support project based engineering.
Computer Science Curriculum Implementation
This initiative is aimed at bringing grade level teachers from pre-awareness to awareness in computer science curriculum. Specifically, it focuses on the importance of computer science, the best resources for computer science, and how to use those resources. Along the way, focus is placed on strategic planning, system design, integration, and skill building. At the end of the initiative, teachers will have all of the tools and knowledge to feel comfortable meeting the standards laid out by the New Hampshire DOE.
Robotics Curriculum Implementation
This initiative focuses on exciting teachers about integrated robotics lessons in their classrooms. Emphasis is placed on coding and design process. The initiative can also involve designing an after school program (which could include robotics competition preparation). At the end of the initative, teachers will have all the tools and knowledge to feel comfortable using robotics units as an integrative tool in lessons to enhance learning, engagement, and real world connections.
About: WMSI also provides system building, planning support, and framing for individual or school wide initiatives within districts. This can be limited or broad reaching in scope, from a few visits to discuss afterschool programming to a series of meetings to work on new curriculum systems. What separates this service from school wide initiatives is that it is more narrow in scope, with WMSI providing planning and system building support without full workshops, shadowing, and curriculum co-creation. One example consultation is listed below; however, WMSI can consult on a number of different STEM topics, including robotics, after school program set-up, Engineering, NGSS Science, etc.
Computer Science Consultations
This consulting effort focuses on supporting schools with computer science standard implementation. While not as in-depth as an initiative, this consulting effort includes several meetings and check-ins that allow your staff to go from pre-awareness to awareness in the standards, tools, lesson resources, structures, and standards of computer science. WMSI will customize these efforts to best fit your school's needs.
About: WMSI workshops offer the technical and process skill building needed to feel confident facilitating and integrating STEM lessons in the classrooms. Emphasis will be placed on project based design, integration, and, when possible, student voice. Each workshop description suggests an ideal timeframe for each subject; however, these times can be modified to fit school needs.
Coding in the Classroom
Grades 3-5 or 6-8 • Suggested timing: three meetings or more
This hands-on WMSI PD workshop is designed to bring a teacher from a beginner coding level to a point where basic programming lessons can be implemented in the classroom. The focus of this program is to outline available online resources, practice using them, and identify opportunities to customize as desired. Participants will utilize the popular coding website, Scratch. Additional options include LEGO MINDSTORMS, Bitsbox, BlocksCAD, Minecraft-Python, or Python coding.
Introduction to Robotics After School
Grades 3-5 or 6-8 • Suggested timing: two meetings or more
This workshop is designed for participants with or without prior robotics experience. Participants will learn facilitation strategies, systems, and activities that will benefit their students and aid in increasing problem solving, systems thinking, and failure tolerance during after school robot design. Teachers will also walk away with activity ideas regarding building sturdy structures, design and iteration, and engaging sensor coding. Each example activity shown has been designed for the afterschool setting.
Robotics in the Classroom
Grades 3-5 or 6-8 • Suggested timing: three meetings or more
Robotics is an exciting application for science, math, and engineering concepts. WMSI's staff has many years experience using robotics as a content teaching tool. Contact us to ask about our custom offerings.
Science and Engineering Series
NGSS Series - grades K-2, 3-5, 6-8 • Suggested timing: three sions or more
Science and Engineering Practices and Cross Cutting Concepts.
Contact us for offerings. We have inquiry and design-based programs for grade span needs (K-2; 3-5; 6-8); programs that focus on a subset of Practices or Cross Cutting Concepts; and programs focused on the Practices and Cross Cutting Concepts as a vertical alignment framework in grades K-8.
Engineering and NGSS
Contact us for offerings. We have NGSS aligned engineering design programs for a wide range of design prompts and design tools. Programs can be tailored to utilize tools such as 3D printers and LEGO systems through found materials readily available in the classroom. Focus will be placed on strategies for the Define, Develop, and Optimize design process.
Data Visualization in the Classroom Workshops
Grades K-2, 3-5, 6-8 • Suggested timing: three sessions or more
This workshop is designed to zoom in on science and engineering practices and focus on "analyzing and interpreting data" while incorporating many of the NGSS cross-cutting concepts. Each session will include full group discussion of standards, hands-on activities focused on implementation of data visualization, and strategies for how to debrief a scientific activity to promote greater learning. Each session will also be used to brainstorm, connect grade levels, and implement a common language to discuss science and project based activities.
Novel Engineering
Grades K-8 • Suggested timing: two sessions or more
Inspired by kids and grounded in research, Novel Engineering is an innovative approach created by researchers at Tufts University to integrate engineering and literacy in elementary and middle school. Students use classroom literature - stories, novels, and expository texts - as the basis for open-ended engineering design challenges. WMSI works with Tufts University to deliver these programs to schools in Vermont, New Hampshire, and Maine.
Stop Motion Animation
Grades K-8 • Suggested timing: one session or more
A modeling tool for the classroom, stop motion animation is a popular creative process where students create movies through a frame by frame animation process. WMSI staff have many years experience designing lessons utilizing animation as a modeling tool. Animated models can be descriptive, diagrammatic, pictorial, and numerically based. Animated model making is a very fun and engaging way to learn a wide range of STEM content.
Makey Makey Maps
Grades 3-8 • Suggested timing: one session or more
With the power of Makey Makey, teachers can inspire students to use conductivity to design interactive maps of knowledge. Within this workshop, teachers will learn to create visual representations of books, science projects, anatomical projects, history, and world geography. Along with these curriculum focuses, this workshop will integrate coding skills as well as electricity standards.
Team Building
Grades K-8 • Suggested timing: one session or more
Minecraft Teambuilding - This teacher workshop is designed to bring participants from a beginner's level (never seen Minecraft Edu before) to a level of comfort in running a server, administering educational worlds, designing new challenges, and creating team building experiences. Hands-on student teamwork examples will be performed in this class and will include co-structure building, resource sharing in a limited resource environment, co-crafting and survival challenges.
Makey Makey Extension - as an add-on to the Minecraft team building workshop, Minecraft team building uses the clever Makey Makey control board to create game controllers from classroom supplies. Activities will include group obstacle courses and shared character control.
Stop Motion Animation Team Building - This teacher workshop will focus on team building strategies while bringing participants up to speed on the basics of stop motion animation in the classroom including technical skills and connections with various subjects (science, language arts). Team building take-home ideas include workflow breakdown strategies for making a big movie, co-movie design, co-prop design with limited resources, etc.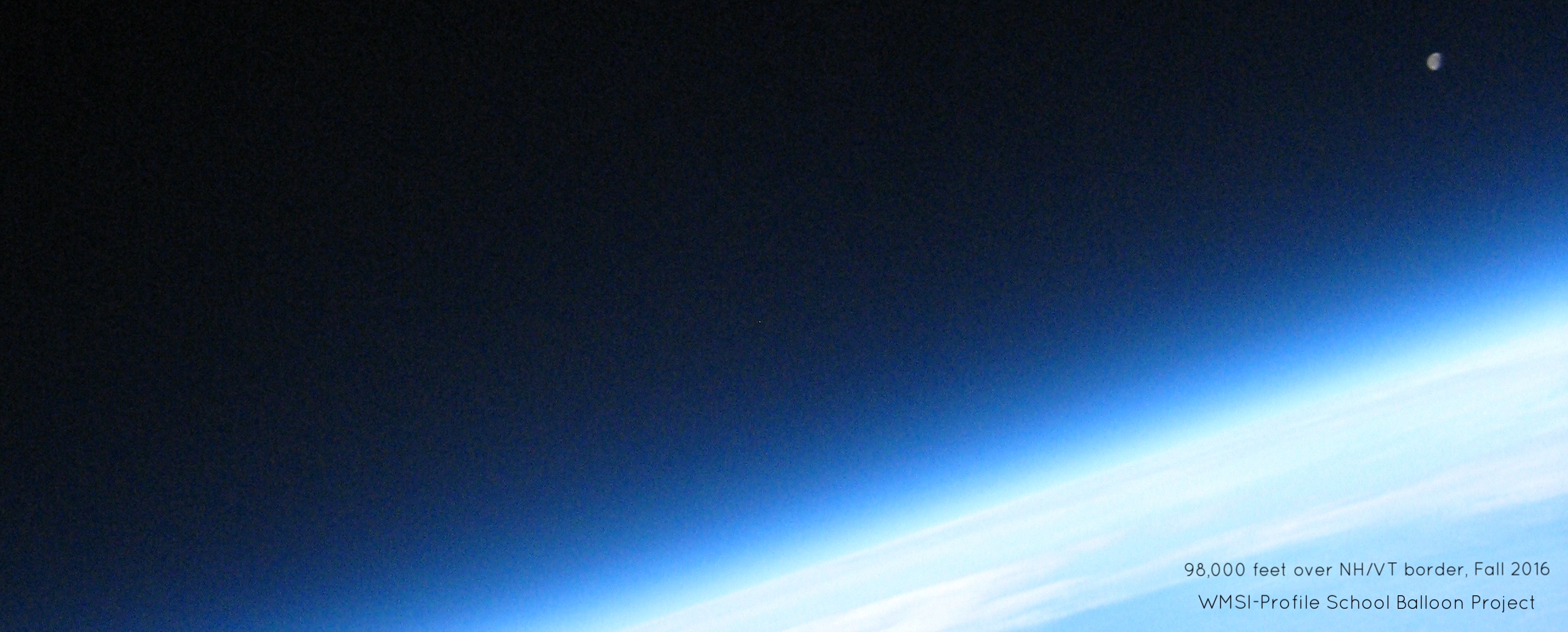 Growing Creative Problem Solvers
Workshop Staff: WMSI professional development staff share a passion and happy enthusiasm for designing and implementing student centered, project based STEM lessons. WMSI staff have strong backgrounds in education, science, and engineering with undergraduate, graduate, and significant work experience in the following areas:
Curriculum and Instruction

Experiential education

Biology

Physics

Meteorology

Mechanical Engineering

Programming

Systems design
What a Workshop Looks Like: In a WMSI workshop we provide your teachers with access to resources, hands-on instruction with project based lessons, and a place to brainstorm and communicate across grade levels after each session. Workshops will also help define a common language that teachers can use to discuss and implement NGSS Science and Engineering standards as well as CSTA Computer Science standards. Goals and barriers regarding implementation will be addressed at the end of each session and during optional video conference check-ins.
Bring WMSI to your school:
$1500/day for two WMSI instructors
$800/half day for two WMSI instructors
$500/half day for one WMSI instructor (small groups only)
$1000/day for one WMSI instructor (small groups only)
These prices include all of the R&D for the session, highly trained instructors, workshop materials, technical tools and troubleshooting, post-workshop email support, and photo/written documentation.
Additional fees may apply depending on the driving distance to your school